Eminence Speakers recipient of the 2012 Martha Layne Collins International Trade Excellence Award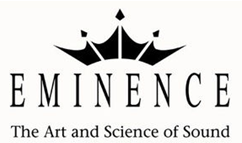 Eminence Speakers LLC
Eminence Speakers has been doing business for over forty years, possessing distribution channels in over 86 countries throughout Asia, Europe, Central and South America, Africa and the Middle East. Within the past three years, their international sales growth has exceeded that of their domestic sales. In 2011, 43% of Eminences Speakers' total annual sales were to international buyers, and this percentage continues to grow every year.
Basic company background
Eminence manufacturers both custom loudspeakers for OEM applications, as well as its own branded loudspeakers for distribution to dealers, distributors and consumers. In both instances, the products are generally slated for the professional audio, or musical instrument industries. Eminence products can be found on stages and in entertainment venues the world over.
International expansion
In 2011, we established distribution for our USA made products in China. In 2005, we established a China factory to build
loudspeakers for our customers who were manufacturing their amplifiers and systems there. Through that presence, we have been able to market and create a demand for our USA made products in China. Resultant 2011 sales of USA made Eminence products were quite good, and continue to grow. We were always fearful that our presence in China would threaten our jobs in Kentucky. However, having both factories has only served to strengthen both organizations.