News and Events
**** If you missed the April 14th webinar, here is a YouTube link showing what you missed ****
Covid 19 has had a tremendous impact on the US economy, society, markets and businesses. Businesses are responding to the crisis with changes to supply chains, warehousing, storage, distribution, human resources, strategic alliances and other approaches. This program will bring together leaders of four businesses to discuss lessons that all companies should learn from the pandemic and the changes they should be making.
Moderator
Chuck Fiske – Chairman, Kentucky District Export Council
Speakers
Each leader will speak about their company's experiences, discuss with the other panelists their approaches and share ideas, and answer questions from our participants.
Proposed topics to be addressed by each Leader:
How was your organization affected?
Are there any changes that can be made to adjust for future threats?
What threats do you think businesses should start thinking about and addressing now? What 800 pound gorilla is out there that we do not see?
What do you recommend that all companies should do to prepare for the future?
How can companies identify threats and what should they do? Which departments and officers should be involved and who should lead the effort?
What time frame should be taken to complete the review? What time frame should be covered by the review (e.g., one year, three years, five years or longer)?
When should any plan arising from this effort be reviewed and amended?
---
Kentucky District Export Council Annual Meeting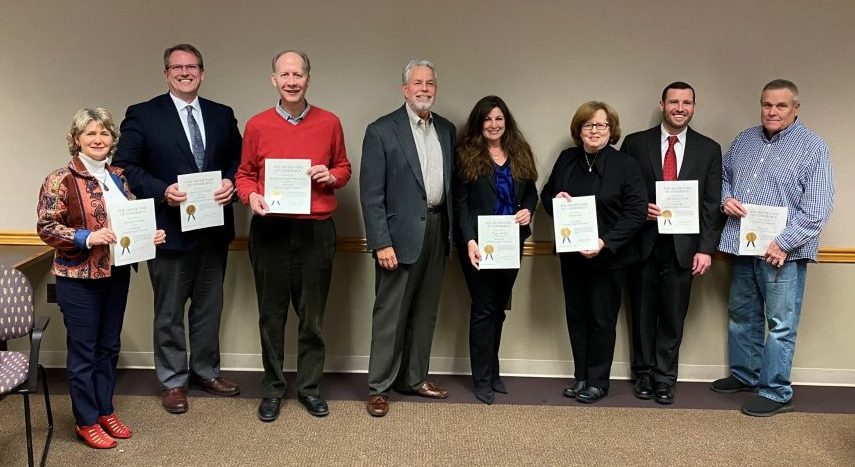 The annual meeting of the Kentucky District Export Council, met on January 27th at the University of Louisville Louis D. Brandeis School of Law. Peggy Pauley (Director, US Commercial Service) presented Certificates of appointment from the Secretary of Commerce at to attending members. From left to right, Kelly Watkins (President, Expressive Concepts), Lars Smiths (U of L Brandeis School of Law) Campbell Barnum (Vice President, Global Business Development at DD Williamson), Robert Brown (Lynch Cox Gilman & Goodman), Peggy Pauley (Director, US Commercial Service Export Assistance Center in Louisville – International Trade Administration US Department of Commerce), Sally Lawler (President / Valley Vista Ski Products), Brian French (International Banking Manager at Stock Yards Bank & Trust) and Kenneth Parson (with Windstream). Other members of the board located in various locations across the state joined the meeting via conference call.
---
KDEC Roundtable Discussion with EXIM Chair Kimberly Reed and Rep. Andy Barr (R-KY 6th District).
Why We Need US Ex-Im Bank
Helps US companies export
Provides financing for US exports

Export Credit Insurance: assigns foreign receivables to US lenders
Working Capital Guarantee: covers standby letters of credit
Term Financing for goods and related services

Financing may be too expensive in overseas markets. For instance, in Argentina local borrowing costs are about 60%. US Ex-Im Bank can provide financing at 8.5%
Can finance up to 95% of export value for credit insurance
Gives US exporters longer period to repay – up to 18 years for term financing
Even the smallest companies can benefit from Ex-Im Bank support. No company or deal is too small.
---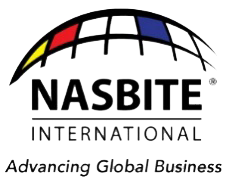 National Association of District Council recently joined with NASBITE International to provide DECs, and outstanding exporters across the country, with a corporate pathway that will allow them to earn the Certified Global Business Professional (CGBP) designation. In this initiative, NADEC is recognizing the CGBP as a designation that sets a high standard for professional knowledge in the field. The CGBP designation encompasses knowledge in Global Business Management, Global Marketing, Supply Chain Management, Trade Finance, Legal and Regulatory Compliance, Intercultural Awareness, Technology and Trade-related Resources. NADEC will therefore offer a special education package to DEC members, and to outstanding exporters that are nominated by them, to help the professionals in these organizations achieve this prestigious designation. For more information about the program visit – nasbite.net