News and Events
Save the Date
2020 NADEC EXPORT CONFERENCE
May 19-20, 2020 – Alexandria, VA
2020 NADEC Annual Export Conference will bring together distinguished speakers, business leaders, high ranking U.S. and foreign government officers, exporters, service providers, and trade promotion agencies in beautiful old-town Alexandria, VA.  Discussion and presentation will provide the latest news and updates on trade policies, Export Market Opportunities, and the new Challenges surrounding the U.S. exporters. Listen to business leaders and exporters in break-out sessions and exciting panels on trade Policy, export opportunities and challenges, and DEC Management Best practices.  For more information and registration visit – https://www.usaexporter.org/events/2020-annual-export-conference/
---
Kentucky District Export Council Annual Meeting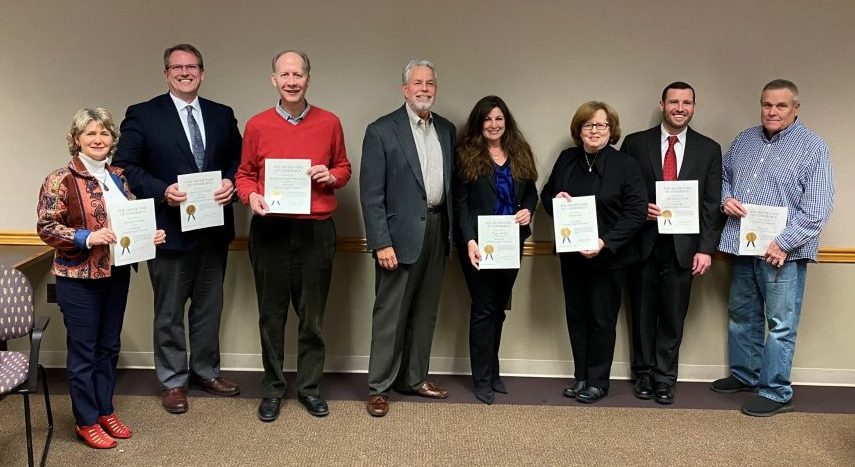 The annual meeting of the Kentucky District Export Council, met on January 27th at the University of Louisville Louis D. Brandeis School of Law. Peggy Pauley (Director, US Commercial Service) presented Certificates of appointment from the Secretary of Commerce at to attending members. From left to right, Kelly Watkins (President, Expressive Concepts), Lars Smiths (U of L Brandeis School of Law) Campbell Barnum (Vice President, Global Business Development at DD Williamson), Robert Brown (Lynch Cox Gilman & Goodman), Peggy Pauley (Director, US Commercial Service Export Assistance Center in Louisville – International Trade Administration US Department of Commerce), Sally Lawler (President / Valley Vista Ski Products), Brian French (International Banking Manager at Stock Yards Bank & Trust) and Kenneth Parson (with Windstream). Other members of the board located in various locations across the state joined the meeting via conference call.
---
The 

International Chamber of Commerce (ICC)

 has released the new Incoterms 2020 rules that identify the responsibilities of buyers and sellers for the delivery of goods in international trade.
The terms also identify when the risk for those goods transfer from the seller to the buyer. It is important to remember that Incoterms are voluntary, and don't replace a sales contract. Instead, international sales contracts often specifically reference a set of Incoterms as a shorthand for who is responsible for what in the delivery of the goods. If the buyer and seller choose to reference an earlier set of terms, like Incoterms 2000, or they choose to ignore Incoterms completely and spell out who is responsible for what directly in their sales contract, that is within their rights.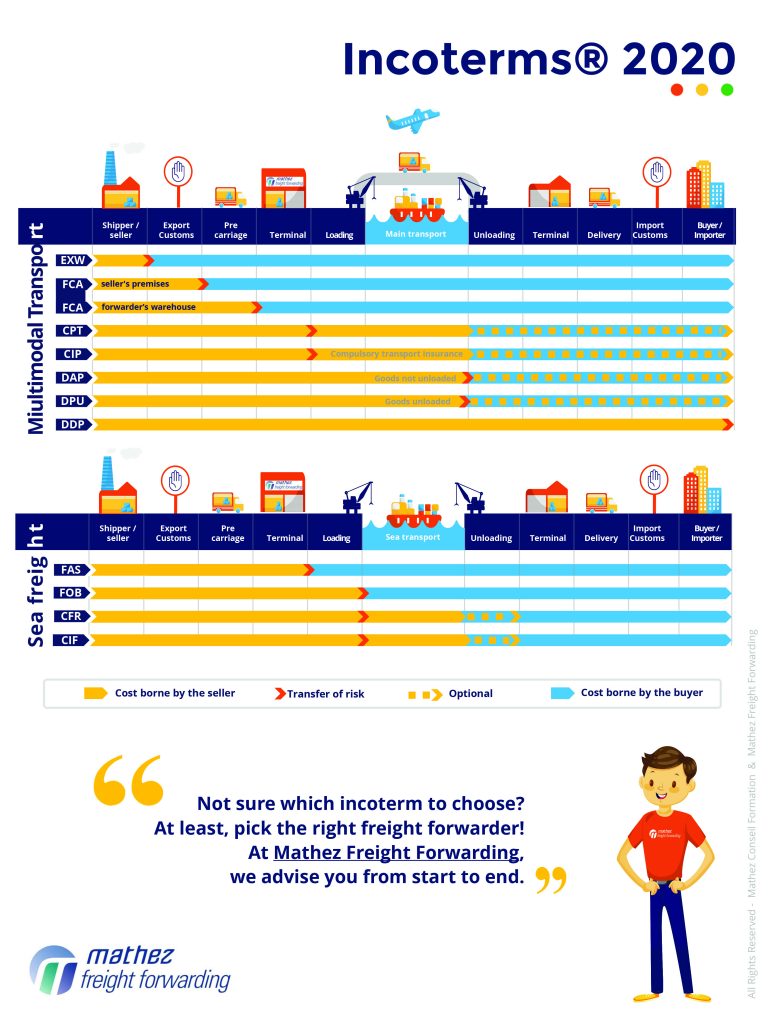 ---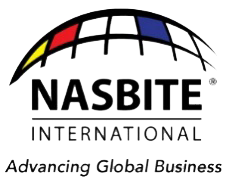 National Association of District Council recently joined with NASBITE International to provide DECs, and outstanding exporters across the country, with a corporate pathway that will allow them to earn the Certified Global Business Professional (CGBP) designation. In this initiative, NADEC is recognizing the CGBP as a designation that sets a high standard for professional knowledge in the field. The CGBP designation encompasses knowledge in Global Business Management, Global Marketing, Supply Chain Management, Trade Finance, Legal and Regulatory Compliance, Intercultural Awareness, Technology and Trade-related Resources. NADEC will therefore offer a special education package to DEC members, and to outstanding exporters that are nominated by them, to help the professionals in these organizations achieve this prestigious designation. For more information about the program visit – nasbite.net
---
August 26th: Kentucky District Export Council Small Business Roundtable Discussion