Partners
KENTUCKY DISTRICT EXPORT COUNCIL
Member of the National Association of District Export Councils (NADEC)
---
United States Commercial Service
The Kentucky District Export Council works closely with the US Commercial Service (USCS)– the trade promotion arm of the International Trade Administration within the United States Department of Commerce. The mission of the USCS is to promote the export of goods and services from the United States, particularly by small- and medium-sized businesses; to represent U.S. business interests internationally; and to help U.S. businesses find qualified international partners.
The USCS helps U.S. small and medium sized business grow international sales by providing:
* Online and customized market research.
* Support for U.S. exhibitors in selected overseas and domestic trade shows to attract qualified business partners.
* Programs to introduce exporters of U.S. products to qualified buyers and distributors.
* Individualized counseling and advocacy.
* Training programs on subjects such as export documentation, export controls, and the basics of exporting.
The core of the USCS is the network of international trade specialists in U.S. Export Assistance Centers throughout the United States and the USCS commercial officers, specialists, assistants and other staff located at USCS offices in U.S. embassies and consulates in more than 150 cities in 80 countries.
Contact US Export Assistance Centers in
Kentucky: Brian.miller@trade.gov; Mona.musa@trade.gov; Sara.moreno@trade.gov,
and Peggy.Pauley@trade.gov, or call 502-836-1677 for more information.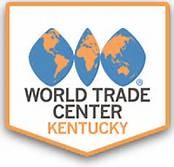 World Trade Center Kentucky organizes and executes trade missions, provides comprehensive trade education on numerous topics, and executes customized research.- https://www.wtcky.org/
The Kentucky Cabinet for Economic Development is the primary state agency encouraging job creation, retention, and business investment in Kentucky.  The cabinet provides resources for entrepreneurs, startups, and small business owners. The cabinet administers the Kentucky State Trade Expansion Program (STEP) providing reimbursement to small business for international exporting activities. – https://ced.ky.gov/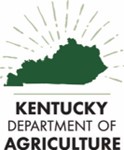 The Kentucky Department of Agriculture works to assist Kentucky companies and producers export their agricultural commodities and value-added products around the world.  Along with other External Organizations, they are available to point to Technical Expertise & Tools, link up financial assistance, foster networking opportunities and assist with market research.  For more information – https://www.kyagr.com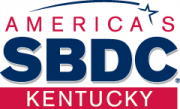 Let the experienced coaches at the Kentucky SBDC walk with you through the process of developing your business.  They will help you through the process of developing a business plan, prepare budgets and financial projections and perform market research and more. – https://kentuckysbdc.com