The Kentucky & S. Indiana DEC
KDEC's purpose is Advocacy, Awareness, and Advising
Advocate the importance of favorable trade export policies by educating members of legislative and executive branches
Create awareness among Kentucky companies of the benefits of exporting, encouraging them to start/increase exporting, and share resources.
Advise the US Department of Commerce how export issues impact Kentucky companies.
KDEC Members
Robert Brown – Chairman

Robert is a Partner at Bingham Greenebaum Doll LLP, and is a member of the Corporate and Transactional Practice Group. He has worked closely with international companies as an investment banker and attorney, serving both in-house and as an outside advisor. He has passed all four parts of the CPA exam. His previous experience includes assignments in London, New York City, Tokyo, San Francisco and San Diego. Mr. Brown is admitted as an attorney in New York, Washington, D.C., California and Kentucky, and is qualified as a solicitor in England and Wales and in Hong Kong. From 1991-1993 he was admitted as a foreign lawyer in Japan. Robert has taught law and economics courses at the law schools of the University of San Francisco and University of California Berkeley, as well as business and economic courses at the school of business of Bellarmine University.
Richard J. Grana – Vice Chairman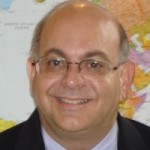 Richard J. Grana is president of Impex, providing export management services to the conveyor accessories manufacturers and bulk material equipment manufacturers. He has over twenty years experience (with Heublein, Genex, Aladdin Industries) in manufacturing, materials management, export and import, international purchasing, distribution and plant start up as well as sales and marketing experience. Since inception in April 1991, Impex has maintained an international sales force for Arch Environmental Equipment by recruiting and training distributors across the globe. Distributor/agents were developed using many different governmental resources such as Agent Distributor Searches, Gold Key, CMA, Commercial News USA, government sponsored Trade Fairs and Trade Shows. Impex market research and international contacts provided other avenues of additional successful export sales. Currently, Impex has agents/distributors in nineteen countries and clients in thirty plus countries located in North, Central and South America, Europe, Australia, Pacific Rim and the Middle East.
OFFICERS and MEMBERS
Robert Brown – Chairman
Richard Grana – Vice Chairman
Karen Bonn – Restorative Medical
Campbell Barnum – DDW Color
Rick Clevinger – FedEx – Fundraising
Chris Colson – Texas Roadhouse
Chuck Fiske – Valvoline – Treasurer
Sally Lawler – Valley Vista Ski Products – Marketing
Joe O'Nan – LBX
William Parson, Jr. – WKU School of Business
Will Snell – University of Kentucky College of Agriculture
Scott Shinn – Sustainment Solutions, Inc.
Kelly Watkins – Expressive Concepts
Dean Wilson – Valvoline
STRATEGIC ALLIES
Shaun Clayden – Expeditors
Susan Parker – Kenmark Optical
Erran Persley – Kentucky Cabinet of Economic Development
Carol Stringer – Kentucky Cabinet of Economic Development
Larry Wartman – Expeditors
ADVISORS
Robert Coffey – SBA
Randy Goode – PNC Bank
Mark Klein – Ex-Im Bank
Lee Lingo – KAM
Dana Winston – SBA
Angie Yu – Two River Fisheries
US DEPARTMENT OF COMMERCE – COMMERCIAL SERVICE
Peggy Pauley, Director
US Commercial Service, Louisville and Executive Secretary, Kentucky District Export Council
Brian Miller, Senior International Trade Specialist
Mona Musa, Senior International Trade Specialist
Sara Moreno, Senior International Trade Specialist, CS Lexington