The Kentucky & S. Indiana DEC
President's Message
My name is Robert Brown and I am the chair of the Kentucky District Export Council. KDEC, as we call it, is under the auspices of, sponsored by and supported by the U.S. department of Commerce and our job is to help you as American business people export your products. Whatever your product is if you have been thinking about just domestic sales stop for a moment and think is there an opportunity for us to export our products? Is there an opportunity for you to find some new costumers for you? If you reach a maturation point in your U.S. sales then you should be looking beyond the U.S. You may not know it and you may not have been thinking about it but the great part about getting in contact with the U.S. District Export Council or the Kentucky District Export Council is they're involved, they're there to help you identify first of all is there a market overseas for your products. Secondly, how can you get it? How can you identify distributors or potential customers in those countries? So if there is an opportunity that you think that you should be looking beyond, and everyone should be looking beyond the U.S. market, get in contact with the U.S. District Export Council. You will see links on this web page on how to get in contact with us. Thank you.
KDEC Members
Robert Brown

Robert is a Partner at Bingham Greenebaum Doll LLP, and is a member of the Corporate and Transactional Practice Group. He has worked closely with international companies as an investment banker and attorney, serving both in-house and as an outside advisor. He has passed all four parts of the CPA exam. His previous experience includes assignments in London, New York City, Tokyo, San Francisco and San Diego. Mr. Brown is admitted as an attorney in New York, Washington, D.C., California and Kentucky, and is qualified as a solicitor in England and Wales and in Hong Kong. From 1991-1993 he was admitted as a foreign lawyer in Japan. Robert has taught law and economics courses at the law schools of the University of San Francisco and University of California Berkeley, as well as business and economic courses at the school of business of Bellarmine University.
Read More >>
Practice Areas
Antitrust
China
Corporate
Family Businesses
Finance and Venture Capital
Health Care and Life Sciences
International Transactions
Japan
Vietnam
Professional Memberships and Affiliations
Selected as one of 128 Louisville Connectors in the city who are successful in getting things done because of their distinctive style of trusted leadership
Association of the Bar of the City of New York
Kentucky Bar Association
California Bar Association
State of New York Bar Association
District of Columbia Bar Association
American Bar Association, International Section

Membership Officer, 2012 –
Technology Officer, 2010 – 2012
Chair, Business Law I Division, 2009 – 2010
Chair, Finance Division, 2008 – 2009
Chair, Africa/Eurasia Division, 2006 – 2008
Chair, Asia/Pacific Committee, 2004 – 2006
Co-Chair, 2013 Spring Meeting, Planning Committee
Co-Chair, 2010 Leadership Retreat and 2010 Annual Meeting, Planning Committee

Law Society of England and Wales
Hong Kong Law Society
Civic and Charitable Involvement
U.S. Department of Commerce District Export Council for Kentucky, Chair
Bellarmine University School of Business Executive Board, Former Chair
Crane House, President, 2008 – 2009; Secretary 2010 – 2011
Japan/American Society of Kentucky, Chair
Leadership Louisville, 2007
Kentucky World Trade Center, Chair
Venture Club of Louisville, Chair
World Affairs Council of Kentucky and Southern Indiana, Former Chair, 2008 – 2010
Honors & Awards
Selected for inclusion in The Best Lawyers in America®, 2008 – 2013, in the fields of Antitrust Law, Corporate Law, International Trade and Finance Law
Selected as one of 128 Louisville Connectors in the city who are successful in getting things done because of their distinctive style of trusted leadership
Richard J. Grana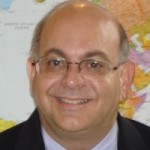 Richard J. Grana is president of Impex, providing export management services to the conveyor accessories manufacturers and bulk material equipment manufacturers. He has over twenty years experience (with Heublein, Genex, Aladdin Industries) in manufacturing, materials management, export and import, international purchasing, distribution and plant start up as well as sales and marketing experience. Since inception in April 1991, Impex has maintained an international sales force for Arch Environmental Equipment by recruiting and training distributors across the globe. Distributor/agents were developed using many different governmental resources such as Agent Distributor Searches, Gold Key, CMA, Commercial News USA, government sponsored Trade Fairs and Trade Shows. Impex market research and international contacts provided other avenues of additional successful export sales. Currently, Impex has agents/distributors in nineteen countries and clients in thirty plus countries located in North, Central and South America, Europe, Australia, Pacific Rim and the Middle East.
Read More >>
From 1991-1996 he was a member of the World Trade Council of Middle TN, serving as President in 1993. He assisted in developing and acted as Director of the International Studies Program in liaison with Middle Tennessee State University; part of Project International-Internationalizing the Curriculum and the Outreach of the College of Business. He was also a member of International Committee for Nashville Chamber of Commerce Partnership 2000 Project -International Business Development Task Force. Additional, he was a member of the Nashville Area Chamber of Commerce International Business Council from Sept. 2001 to 2004. He was also a member of the TN Export Council.
He has been a member of the KY District Export Council since 2003 and is currently a Vice-Chair serving since 2006. Since 2011, he has been an associate member of the National District Export Council Steering Committee. He was also a member and served as Director of the KY Economic Development Finance Authority from 2005-2012. In 2008, the US Secretary of Commerce and the US Trade Representative appointed him to the ITAC 11(International Trade Advisory Committee on Small and Minority Business) Committee. He was elected as Co-Vice Chair of ITAC 11 in the spring of 2011 and credentialed as part of the US delegation to the 2011 Asian Pacific Economic Cooperation SME Ministerial Meeting. In December 2012, he was credentialed as part of the US Delegation to the WTO 8th Ministerial Meeting in Geneva, Switzerland. During the EU-US Workshop on Small and Medium-sized Enterprises (SMEs) in the framework of the Transatlantic Economic Council (TEC), Oct 7-8, 2013 in Brussels; he presented arguments from the US SME's viewpoint.
He received his Bachelor of Arts degree in 1969 from University of Kentucky. He also completed post-graduate studies at Murray State in 1978 and a Purchasing Management Seminar at Michigan State University Graduate School of Administration that paved the way for certification in 1979 as a Certified Purchasing Manager and he was recertified three times. He was President and held various other officer positions for the Purchasing Management Association of Western KY. Locally, he was member of the Greater Paducah Industrial Development Association from 1984-86; he is a member of Paducah, KY Chamber of Commerce – Governmental Affairs Committee and Paducah Rotary Club.
Membership Title:
Associate Member
Committees: Legislative Affairs
Local DEC: Kentucky/Southern Indiana DEC
Business Information:
Impex
President/Owner
1811 Deerhaven Ln.
Paducah, KY 42001
Direct: (270) 534-8344
Cell: (270) 243-0407
Fax: (270) 534-8345
email: rgrana1@me.com
website: www.rgrana.com
Linked-In Profile: www.linkedin.com/pub/richard-grana/9/98a/860
Skype address: rick1grana
Twitter: rgrana Facebook: rgrana@facebook.com
Campbell Barnum, D.D. Williamson

Barnum is Vice President, Branding and Market Development and President of DDW's subsidiaries in Europe. DDW Inc.'s wide array of natural coloring, along with its sought after caramel color and burnt sugars, helps sell 2 billion servings of foods and beverages every day. The company supplies customers in 100 countries from 9 manufacturing operations on 5 continents. Prior to joining DDW in 1993, Barnum held posts with Cargill Inc. in commodity trading and recruiting.
Read More >>
Barnum led the Kentucky DEC as Chairman in 2004-05. He serves a Board Member of the World Trade Center of Kentucky (WTC-KY).
Education: B.S. in Foreign Service, 1985, Georgetown University, Washington, D.C.
Bill Bivins, Super Temp Business Turnaround Expert
Given today's rapidly changing global marketplace, even the most dedicated professionals sometimes struggle to solve the fundamental equation of business: People + Performance = Profit. Bill works with companies that want to turn employee activities into performance.
Read More >>
Bill Bivins is a Super Temp Business Turnaround Expert with more than 20 years of experience leading project teams and corporate divisions to unprecedented levels of productivity and profit.
Bill's experience spans many industries such as information technology, sustainable energy, and manufacturing. Bill's experience also includes international business development, product research and development; hardware and software development; as well as government relations.
Bill is formally trained in nuclear energy, physics and economics. He is recognized as a renewable energy industry subject matter expert; by the US Department of Commerce, US Environmental Protection Agency, US Military, and in countries such as the United States China, South Africa, Italy, and the United Kingdom.
Upon invitation, he has spoken at many businesses, government agencies and industry organizations in the US and internationally.
As a consultant, Bill has consistently provided a 3-1 return on his clients' investment. For every dollar spent on his services, clients saw three dollars' worth of improvement in productivity and/or profit.
Richard Clevinger, Sr. International Account Executive, FedEx Services

Rick has over 28 years of sales and management experience in the logistics and transportation business on a global basis. Rick currently works in the Kentucky market to develop Global partners for FedEx Services. He has had the opportunity to do extensive travel in the EU in working with various customers to develop both exporting and importing with the U.S. Rick has a B.S. degree from Eastern Kentucky University and is currently a member of the Kentucky DEC and Delta Nu Transportation Fraternity. He was one of the original members of the KWTC in Lexington, Ky. He is also a Kentucky Colonel.
Chris Colson, Executive Director of the Global Development Group at Texas Roadhouse

Chris Colson joined the company in 2005 serving as Senior Counsel to the company on corporate matters, including securities regulation and mergers and acquisitions, and managed the company's employment and civil litigation. Prior to joining Texas Roadhouse, he was an associate with Frost Brown Todd LLC serving as outside counsel to Texas Roadhouse from 2003 to 2005 and was a member of the attorneys serving as issuers counsel on the Texas Roadhouse IPO and corporate reorganization in 2004.
Read More >>
Mr. Colson worked in the audit assurance practice at KPMG LLP in 1999 and 2000 and worked for YUM! Brands world headquarters in Louisville, Kentucky from 2000 to 2003 in its Federal and State Tax Department.
Lynn Cooper, President and CEO of BFW Inc.

BFW Inc. is a Louisville-based manufacturer, marketer and exporter of high-intensity surgical headlight systems. As a small business owner Ms. Cooper travels globally to successfully compete with big medical device corporations in more than 30 countries in five continents. Within the Kentucky business community, Lynn is an active board member of the World Trade Center of Kentucky, Kentucky District Export Council of the US Department of Commerce (DEC), Greater Louisville Inc. (GLI), and is an Advisory Board member of the University of Louisville School of Nursing. She is also the current Chair and a founding member of Louisville's Network of Entrepreneurial Women (NEW).
John Stothard, Vice President & General Manager, Zeon Chemicals L.P.

I joined B.F.Goodrich in 1985 in England and was transferred to their headquarters in Cleveland, Ohio as European Area Manager shortly after. B.F.Goodrich was then acquired by Zeon Corporation (a Japanese Chemical Company) in 1989 and I was further transferred to Europe and helped set up a new organization, Zeon Europe GmbH, which was based in Dusseldorf, Germany. This involved hiring all new staff, office & computer system,developing the logistics infrastructure, agents & distributors. I returned to Zeon Chemicals in the United States in 1991 and have had many managerial positions but mainly associated with the export of products from their 3 plants in North America. My current position is Vice President & General Manager of the Elastomer Division and responsible for sales, marketing, technical service; customer service and transportation.
Read More >>
I have a BSc in Polymer Science & Technology; an Associate of the National College of Rubber Technology and a Graduate of the Plastics & Rubber Institute.
Zeon Chemicals L.P. manufactures elastomers that are used in demanding automotive applications for seals; gaskets; belts and hose. Zeon supplies products into nearly all car & truck manufacturers worldwide. Currently we export 43% of our production outside North America. The Zeon Group is a $3.5 billion company supplying elastomers; engineered plastics and chemicals globally, with manufacturing & sales facilities in Japan; North America; Europe; Asia and South America.
Kelly Watkins, MBA, President of Expressive Concepts

Kelly Watkins is a Global Thought Leader and Executive Advisor – helping organizations to improve their effectiveness and employee communication. Kelly has witnessed communication from awesome to awful – all over the planet (on all 7 continents & in all 50 US states). She shares best practices from these experiences with her clients. Kelly is President of Expressive Concepts, which she founded in 1992.
Read More >>
Kelly has written five books and hundreds of articles. She is Past Chair of Global Development for the National Association of Women Business Owners. Kelly is also Past President of the National Speakers Association/KY. She currently serves on the Board of Directors for the Indiana University Kelley School of Business Alumni Association.
Kelly has an MBA degree in Marketing and International Business, as well as a B.S. degree with Honors in Marketing with Distinction – both from Indiana University. She has served as adjunct faculty at various colleges. For resources on communication, leadership, and customer service:
www.KeepCustomers.com
.
Dan Ludwig, Director of Sales Energy Americas, Kennametal Inc.

Dan Ludwig has over 30 years of B2B sales and marketing experience and has been involved for over twenty years in international business development. He has researched and evaluated various global markets, established direct and indirect sales channels, hired and trained sales staff, and established export business in over thirty countries. Dan has a strong technical background and significant experience selling premium value added surface and wear solutions to a variety industries including: power generation, oil & gas, mineral processing, food processing, plastics, refining, and petrochemical. Dan has traveled and conducted business in most every region of the world and currently has responsibility for North, Central, and South America. He completed his undergraduate, BA General Studies, at Indiana University Southeast and his MBA at Bellarmine University. Dan is based out of the Kennametal facility in New Albany, Indiana.
Mark E. Klein, Export Finance Manager

Mark is an Export Finance Manager for The Export – Import Bank of the U.S. (EX-IM Bank) and covers much of the Midwest market.
EX-IM Bank is the official Export Credit Agency for the U.S. and its mission is to assist in the financing of U.S. goods and services to international markets. In doing so, U.S. exporters increase their export sales and sustain/create U.S. jobs. EX-IM Bank will play a major role in the National Export Initiative and help double exports in 5 years and create 2 Million US jobs
Read More >>
Mark is a member of the Midwest Regional Office located in Chicago, Illinois. Mark covers the KY, OH, IN, MO, KS and NE markets and works closely with exporters in those areas.Prior to joining EX-IM Bank, Mark was an International Banking Services Specialist for three commercial banks and worked with exporters in Kentucky, Indiana, Ohio, Tennessee and West Virginia. Mark counseled these exporters on a variety of issues including, but not limited to, Letters of Credit, Foreign Exchange Risk Mitigation and Export Credit Insurance. Mark was instrumental in building an International Banking Services Department from the ground up at a small community bank.
Mark is a graduate of the University of Louisville, both undergraduate and MBA, and holds the Certified International Credit Professional (CICP) certification from the FCIB.
Mark currently resides in Louisville, KY.
Michael A. Guenthner, CICP

Mike has been with JPM Chase and predecessor banks for 8 years. He has a diverse banking background and approximately 24 years banking experience in the local market as well as 6 years as an entrepreneur and CEO of a small business in this market. His expertise is in relationship management for local Middle Market clientele with an emphasis on International Banking needs. He has completed requirements for Certified International Credit Professional (CICP) by the Finance, Credit in International Business (FCIB). Mike is an active Board Member of the World Trade Center of KY where he has chaired numerous committees. He is currently the Treasurer of the Board of the Ky District Export Counsel (DEC).
Paul Haydon, President of Armag Corporation, Bardstown, KY

1983 graduate from the University of Kentucky with BS Accounting. Worked as a staff accountant for Cooper's & Lybrand 1984 – 1986. Worked with Brown & Williamson Tobacco 1986 – 1988 as domestic credit manager and then from 1988 – 1994 as manager of international sales administration. In 1994 Paul became CFO of Haydon Holdings, LLC and since 2001 has been President of its subsidiary – Armag Corporation. Armag Corporation, located in Bardstown KY, is the leading provider of portable weapon and explosives storage vaults to the U.S. military and government agencies.
Read More >>
Paul obtained his Certified Public Accountant certificate in 1986. He was a founding member of the Nelson County Community Foundation, has served as commissioner to the City of Norbourne Estates, former president of the Louisville Construction Financial Managers Association (CFMA), and has been involved on numerous committees at Our Lady of Lourdes Catholic church.
Randy Goode, Senior Vice President, International Banking

Currently I serve clients in the Kentucky and Indiana markets and bring 41 years of international banking experience that has included managing an international operations staff that handled all aspects of the business: letters of credit, documentary collections, foreign exchange trading activities, wire transfers and international trade financing. I have developed export financing solutions for clients to include discounting of letters of credit, purchasing account receivables arising from exporter's performance under letters of credit and lending to exporters and their foreign buyers through the use of various U.S. government programs.
Read More >>
I earned a bachelor science (B.S.) degree in business management from Indiana University. In addition I hold numerous certificates including The Export-Import Bank of The United States Certificate of Accomplishment.Currently I am on the Board of Directors of The World Trade Center – KY, member and Vice Chair of the Kentucky District Export Council of The United States Export Assistance Center of The U.S. Department of Commerce and I am a member of the International Credit and Finance Association of Louisville. I am a past member of the Planning Board, Letter of Credit Committee and Chairman of the Collection Committee of the Mid-America Council on International Banking that has since merged into the International Financial Services Association (IFSA).
Doug Conley, Jr., Vice President & General Manager, Shamrock Marketing, Inc.

Doug Conley is the Vice President & General Manager of Shamrock Marketing, Inc. His area of expertise involves small business management, product development management and strategic marketing. In the past 5 years Doug has focused on expanding Shamrock's export business, increasing brand awareness in new markets, and building customer relationships in markets outside the United States. He has successfully built an extensive network of customers, distribution partners, contract manufacturing partners, and industry relationships globally.
Read More >>
Doug is the Chair of the Marketing Committee on the Kentucky District Export Council and he spearheaded the development of the first KDEC website. He is an advocate for exporting and in particular for small Kentucky business export development.He is an active member of his industry associations T.R.I.B (Tire Retread & Repair Information Bureau) and T.I.A. (Tire Industry Association). And he has extensive experience exhibiting at international conferences and trade shows including Reifen Essen, Latin American Tyre Expo, SEMA, ITEC, and many more. His presentations and workshops at recent industry trade shows have looked at the future of the tire retread industry and opportunities for business success.
Doug has an honors degree in Economics from McMaster University in Hamilton, Ontario Canada. He holds many certificates including the World Trade Center's International Commerce Specialist, UPS's Essentials To International Trade, The Canadian Securities Course, and several industry specific designations. Recently Doug was the recipient of The U.S. Commercial Services Export Achievement Certificate on behalf of Shamrock Marketing.
When he isn't working Doug enjoys spending time with his family, playing ice hockey and golf, or when time permits driving classic cars and motorcycles.
---
Kentucky District Export Council Strategic Plan
Primary Goal
Raise awareness of the available export assistance resources for companies in Kentucky (and Kentuckiana region).
If you would like to know more about the Kentucky District Export Council Strategic Plan please click here.