ZEON CHEMICALS L.P. – Headquartered in Louisville, KY
There are many success stories of thriving Kentucky based companies exporting their services and products. KDEC will highlight a business each issue, sharing their knowledge, experience and active practices that have taken them to where they are today.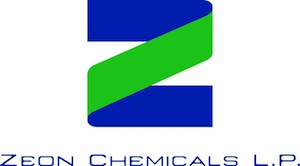 ZEON CHEMICALS L.P. – Headquartered in Louisville, KY
Zeon Chemicals L.P., is the leading producer of specialty elastomers in the USA. As a wholly owned subsidiary of Zeon Corporation of Tokyo, Japan, Zeon is a world leader in specialty elastomers, polymers and specialty chemicals. They are one of the top producers of polymers in the world with plants in Asia, North America and Europe with Research & Development laboratories in Kawasaki, Japan; Louisville, Kentucky and Barry, UK. Materials produced by Zeon are used in the manufacturing of hoses, seals, gaskets, belts and other parts for automotive, industrial, oil field and printing markets. Customers are served from plants in Louisville, KY; Hattiesburg, MS and Bayport, TX.
Zeon sells to most countries in world that have a manufacturing economy. If an automotive assembly plant is located in the country then the odds are good they supply to them. There are very few cars or trucks that don't have a Zeon product under the hood. Traditionally sales from Zeon Chemicals have been sold domestically as well as to export markets in Europe, Japan and Korea. However, as the world economy has become more and more interconnected then the diversity of sales to other countries has expanded these opportunities to Brazil, Argentina, Colombia, China, Thailand, Indonesia, Malaysia, India, Russia, Romania, South Africa and many more.
In 2011 Zeon sold 46% of production in the United States to the export market and they have now built a network of their own companies, agents and distributors throughout the world. To do that requires commitment to visit those countries coupled with help and assistance from resources closer to home.
While Zeon sales in North America have seen a 2% per year reduction over the past five years, export sales have more than compensated with an 8.3% per year increase, resulting in record sales over the past two years. To ensure sufficient capacity to handle this growth they have recently increased capacity at their Texas Plant and plan to further increase capacity at the Kentucky Plant. Both expansion plans are to support export growth. They have also opened up a Sales Office in Sao Paolo, Brazil to assist customers in the rapidly growing Brazilian economy.
With the assistance of the World Trade Center in Louisville, Zeon was able to understand regulations and costs associated with setting up the office in Brazil. WTC was able to put Zeon in contact with their Brazilian counterpart as well as offering training seminars for their logistics and transportation personnel to get them up to speed with current regulations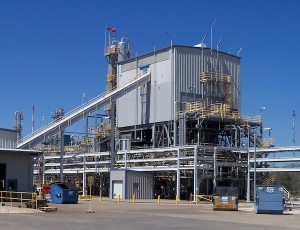 Expectations for the future
Zeon has not forgotten their domestic customers but are now focusing on increasing their footprint in the export markets by building plants closer to their final customers, who are extremely pleased to find out that Zeon is already in their region as well as their targeted country. Zeon is there to assist them and as a result strengthening their relationships and the shared business together. Their future plans have a considerable export component, as they feel as though they have just scratched the surface of viable potential. For example, their next initiative they have arranged is a series of seminars in India July of this year. They will be inviting prospective Indian customers to hotels in the large cities of Mumbai, Chennai, Delhi and Kolkata to learn more about Zeon products and what they can do for their businesses.
Advice for new exporters from John Stothard, Vice President & General Manager of Zeon
Exporting can be daunting, but in a lot of cases it is much easier than what you may think. My advice would be to:
Talk to people that are already exporting, there are many companies & individuals that do this on a regular basis
Discuss what you are trying to do with the many export assistance organizations, including Kentucky World Trade Organization; Kentucky Cabinet or the Department of Commerce, they are all more than willing to give advice and point you in the right direction.
Train your staff – there are many seminars and workshops that are available to walk you through the procedures
Start small – don't try and export everywhere all at once, pick a place where you can learn to export
Be patient.
The rest should take care of itself and be rewarding as you see the sales increase, Zeon certainly has.