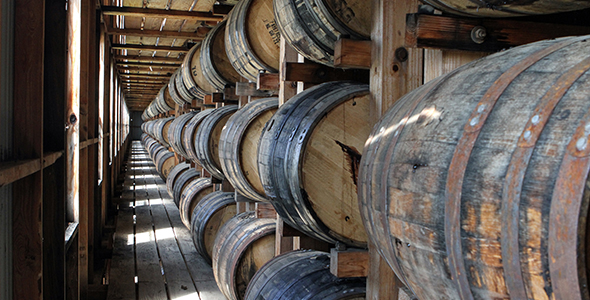 Why Export?
Exports help grow and strengthen Kentucky's economy. Selling to other countries helps companies ride out seasonal and regional fluctuations in sales, extend the lifecycles of their products, develop and adapt new products and diversify their dependence on sectors and clients.
Consistent with the past several years, aerospace products and parts took top-category honors in 2018, according to data recently released by the U.S. Census Foreign Trade Bureau and WISERTrade. The industry shipped nearly $12.5 billion in products to other countries last year, a 7.1-percent increase over 2017. Aerospace-related exports skyrocketed more than 60 percent since 2014, when the industry sent about $7.8 billion in products and parts across borders.
Motor vehicles (more than $3.1 billion in exports), pharmaceuticals and medicines (nearly $2.3 billion), motor vehicle parts (about $1.5 billion) and resin, synthetic rubber and artificial and synthetic fibers and filament (more than $1 billion) rounded out the top five categories. Notably, pharmaceuticals leapt 22.4 percent over the previous year. The industry nearly doubled its export totals since 2014, when Kentucky shipped out more than $1.2 billion of pharmaceuticals and medicines.
Canada retained its spot as Kentucky's top export destination, importing more than $7.7 billion in goods and services. France (more than $3.3 billion) jumped to second on the list, with Kentucky increasing exports to the country by nearly 13 percent as compared to 2017.
The United Kingdom (nearly $3 billion), Brazil (nearly $2.5 billion) and Mexico (about $2.3 billion) make up the rest of Kentucky's top five 2018 export destinations. China, after making a drastic leap in 2017 to become Kentucky's No. 4 trade partner – its first year ever as a top-five export destination for the state – imported the sixth most Kentucky products by dollar value (nearly $2.2 billion) in 2018.
Kentucky's exports again held up well nationally, placing 17th among all states and Washington D.C., despite having just the 26th largest population in the US.
The Kentucky District Export Council is a group of international business professionals, appointed by the U.S. Secretary of Commerce, who support the mission of the U.S. and Foreign Commercial Service, U.S. Department of Commerce by encouraging and supporting exports in their local communities.
To start growing your export business please
contact
the Kentucky District Export Council today!
Kentucky District Export Council Inc.
c/o US Export Assistance Center | US Commercial Services
601 West Broadway, Suite 634B, Louisville, KY 40202
email:
contact us