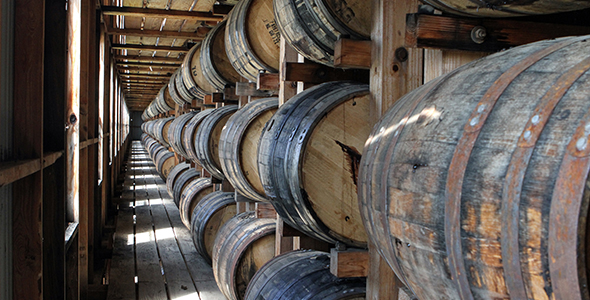 Why Export?
Exports help grow and strengthen Kentucky's economy. Selling to other countries helps companies ride out seasonal and regional fluctuations in sales, extend the lifecycles of their products, develop and adapt new products and diversify their dependence on sectors and clients.
In 2017, exports were 5.8% higher than in 2016.
In 2017, Kentucky set a new record for annual exports with 30.9 billion in exports reported.
While Kentucky is home to a number of large exporters, most of the state's exporters are small and medium-sized businesses, selling products and services to nations around the globe.
In 2018, Kentucky's top five export products were:
1. Aerospace products and parts, at $10.9 billion
2. Motor vehicles and parts, at $5.5 billion
3. Pharmaceuticals and medicines at $1.8 billion
4. Resin, rubber, fibers and filament, at $1.1 billion
5. Basic chemicals, at $741 million
Currently, the top export destinations for Kentucky companies are:
1. Canada
2. United Kingdom
3. France
4. Brazil
5. Mexico
2017 EXPORT STATS
Kentucky exports reached $30.8 billion, up 5.8% over the same period last year.
Kentucky exported to 199 countries in 2017.
38% of Kentucky's total exports have been aerospace products and parts (all countries). Kentucky's aerospace products and parts increased by +7.9% in 2017.
Kentucky's top trade partner in 2017 was Canada with $7.7 billion in exports.
In 2017, exports to China increased by 60%. The vast majority of Kentucky's exports to China are aerospace products.
Kentucky's exports of motor vehicles have increased by 19.3% during 2017
The Kentucky District Export Council is a group of international business professionals, appointed by the U.S. Secretary of Commerce, who support the mission of the U.S. and Foreign Commercial Service, U.S. Department of Commerce by encouraging and supporting exports in their local communities.
To start growing your export business please
contact
the Kentucky District Export Council today!
Kentucky District Export Council Inc.
c/o US Export Assistance Center | US Commercial Services
601 West Broadway, Suite 634B, Louisville, KY 40202
email:
contact us