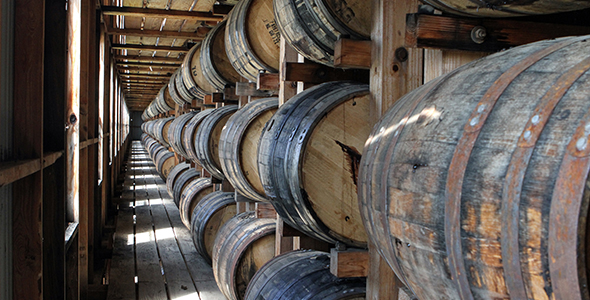 The Kentucky & Southern Indiana District Export Council (DEC) is part of a nationwide network of DECs. This organization makes a significant contribution to America's international competitiveness. It is a diverse group of volunteer international trade professionals who meet to address global issues and awareness. Members are exporters of manufactured products and services, providers of export support services (accounting, finance, legal, transportation, etc.) academia, leaders of non-profit organizations and state and local government. The majority of members are from the private sector. Their knowledge of international business provides a source of professional advice to exporters, as well as to the entire international trade community in Kentucky & Southern Indiana, which are leading exporting states.
Why Export?
Kentucky exported over $19.3 billion of goods during 2010, ranking 19th highest in total exports among the 50 states and the District of Columbia.
Kentucky's total exports accounted for 1.5% percent of the nation's exports in 2010.
Kentucky's total exports have increased by 101% between 2000 and 2010 (16th highest among the states) and by 12% since 2006 (39th highest among the states).
Kentucky's 2010 exports add approximately $4.7 billion to the Commonwealth's direct state gross domestic product (GDP) and directly create 47,000 jobs.
Kentucky exported $4,452 of goods per capita during 2010 ranking 11th nationally.
Manufactured goods account for nearly 96.4% ($18.6 billion) of Kentucky's exports
Transportation equipment ranked as Kentucky's top export in 2010. Exports of transportation equipment valued $6.65 billion were approximately 34.4% of Kentucky's total exports.
"As it turns out, there are customers for our products all over the world! And by simply utilizing the export support tools available to all Kentucky businesses we were able to find new customers in markets outside the US. Our company has been able to increase our export sales by more than 50% since 2007 and exports now account for over 25% of our total revenue. That is revenue growth we couldn't have generated with domestic sales only." – Local Kentucky Small Business Owner
The Kentucky District Export Council is a group of international business professionals, appointed by the U.S. Secretary of Commerce, who support the mission of the U.S. and Foreign Commercial Service, U.S. Department of Commerce by encouraging and supporting exports in their local communities.
To start growing your export business please
contact
the Kentucky District Export Council today!
Kentucky District Export Council Inc.
c/o US Export Assistance Center | US Commercial Services
601 West Broadway, Suite 634B, Louisville, KY 40202
Ph: (502) 582-5066 ~ Fax: (502) 582-6573 ~ email:
contact us