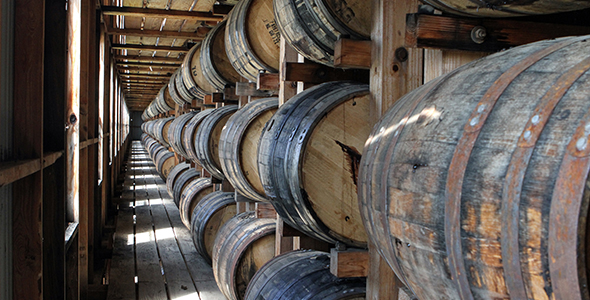 KDEC Roundtable Discussion with EXIM Chair Kimberly Reed and Rep. Andy Barr (R-KY 6th District).
Why We Need US Ex-Im Bank
Helps US companies export
Provides financing for US exports

Export Credit Insurance: assigns foreign receivables to US lenders
Working Capital Guarantee: covers standby letters of credit
Term Financing for goods and related services

Financing may be too expensive in overseas markets. For instance, in Argentina local borrowing costs are about 60%. US Ex-Im Bank can provide financing at 8.5%
Can finance up to 95% of export value for credit insurance
Gives US exporters longer period to repay – up to 18 years for term financing
Even the smallest companies can benefit from Ex-Im Bank support. No company or deal is too small.
It is run as a successful business:
Default rate below .5% (point five percent)
Not displace US banks – fills a gap they cannot offer
Profitable: self-sustaining and returns excess funds to US Government
Competition from other countries is strong:
Over 130 countries have export credit agencies
Many countries expressed dismay when they learned the US recently began to re-offer export financing again
China has three such agencies. Each year these three provide more credit financing than US Export-Import Bank has provided in its entire
Chinese financing has been used to support its Belt and Road Initiative (BRI), which has provided funds to many countries that were unable to repay, defaulted, with China foreclosing on valuable strategic assets including airport in Samoa and deep-water port in Sri Lanka.
If US unable to provide financing, US companies cannot compete against foreign producers.
Now is the time to take action to protect this valuable resource for US exporters:
Present authorization expires September 30
Avoid risk of bank not being able to take action: For 4 ½ years, US Export-Import Bank was unable to process many loans due to lack of board members. Since May 9,2019 it has the ability. On that date, the bank had $40 billion in loan applications. Unfortunately, about half were withdrawn due to inability of bank to process during the period it lacked the ability. Don't get caught and lose the chance for financing if re-authorization not passed or is delayed.
More importantly, contact your Members of Congress and urge them to support this valuable tool for US exporters.
Kentucky stories
Since 2014, EXIM has supported more than $329 million in total exports from 30 Kentucky companies – including 22 small businesses. Over the past three years, EXIM provided $35 million of support to one company and $8,777 to another. The EXIM Regional Director is Mark Klein.
DecoArt in Stanford: DecoArt has manufactured a broad range of acrylic paints and craft supplies since 1985 for professional artists, crafters, and students around the world. The company has been a longtime policy holder since 1993. DecoArt has been using export credit insurance to reduce the risk of nonpayment from foreign buyers and offer its customers open account credit terms. The company now has more than 150 employees and three locations in central Kentucky – the paint manufacturing headquarters in Stanford, a creative center in Lexington, and a distribution center in Danville. Since 2014, EXIM has supported nearly $25 million in DecoArt's sales to 28 countries.
Monty's Plant Food in Louisville: Monty's Plant Food is a recent EXIM policy holder since 2018. It uses EXIM's export credit insurance to reduce the risk of nonpayment from foreign buyers and offer its customers open account credit terms. The company began when its founder and namesake – Monty Justice – retired and set about growing the healthiest and most beautiful roses in Kentucky. When he realized there wasn't a single product on the market that could provide the excellent nutrition that his roses needed, he invented it. Monty's son-in-law – Dennis Stephens, who is now the company president – began testing the product on his own field crops. The results were amazing – and led to the establishment of the company in 1997. Since 2018, EXIM has supported nearly $170,000 in exports to four countries.
Lectrodryer in Richmond: For more than 80 years, Lectrodryer has designed, engineered, and manufactured desiccant-type drying and purification equipment for the removal of water and other impurities from air, gases, and liquids. The company, which employees 55 workers, had utilized EXIM's working capital guarantee to access funds to fulfill its international sales orders. The credit line provided the company with funds to pay for materials, equipment, supplies, labor, and other inputs to complete international orders. With EXIM's working capital guarantee, Kentucky companies can increase their cash flow to take on new business abroad. The companies can borrow more with the same collateral, secure performance and bid bonds necessary to win projects, and increase their global competitiveness.
Auburn Leather Company in Auburn: The company had experienced an increase in demand for their laces from foreign manufacturers, leading to an upswing in sales, due in part to EXIM's small-business export credit insurance policy. EXIM's insurance protected the company against foreign buyer nonpayment and facilitated the company's access to working capital funds. These funds have supported the growth of the firm, which has added at least 20 jobs. The assignment of Auburn's insured foreign accounts receivable, back by the U.S. government, gave lenders the confidence to provide working capital advances. EXIM's guarantee supported $61 million of the company's international sales during the 2014-2018 period.
A few other noteworthy Kentucky companies that are current EXIM customers include:

Airway Technologies Inc Hebron
BFW, Inc. Louisville
Bluegrass Dairy and Food, Inc. Glasgow
Bondtech Corporation Somerset
Estron Chemicals, Inc. Calvert City
First Class Air Support, Inc. Louisville
Five Machining Systems, Inc Hebron
Lentus, LLC Elizabethtown
Link-belt Construction Equipment Company Lexington
Northland Corporation La Grange
Owensboro Manufacturing LLC Owensboro
Ramaco Coal Sales Lexington
Ronan Engineering Company Florence
Shamrock Marketing, Inc. Louisville
Zeonchem LLC Louisville
The Kentucky District Export Council is a group of international business professionals, appointed by the U.S. Secretary of Commerce, who support the mission of the U.S. and Foreign Commercial Service, U.S. Department of Commerce by encouraging and supporting exports in their local communities.
To start growing your export business please
contact
the Kentucky District Export Council today!
Kentucky District Export Council Inc.
c/o US Export Assistance Center | US Commercial Services
601 West Broadway, Suite 634B, Louisville, KY 40202
email:
contact us