Board Members
KENTUCKY DISTRICT EXPORT COUNCIL
Member of the National Association of District Export Councils (NADEC)
---
Board Members
RICHARD GRANA – KENTUCKY DISTRICT EXPORT COUNCIL CHAIRMAN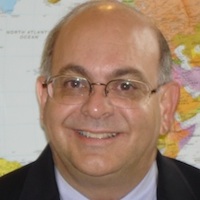 Richard J. Grana is president of IMPEX, providing Export Management Company (EMC) global services to conveyor accessories and bulk material equipment manufacturers.
He has more than 35 years of experience in manufacturing, materials management (with Heublein, Genex, Chris Craft Yachts, and Aladdin Industries) in sales (domestic and international), marketing, global purchasing, distribution, and plant start-up.
Appointments:
KY District Export Council (KDEC)–Member since 2003, Vice Chair in 2006, and Chair in 2022.
NADEC–Associate Member from 2012- 2020; Co-Chair of the Trade Policy Committee 2017-2019); Advisory Board from 2020 to present.
KEDFA– (KY Economic Development Finance Authority) Member 2005-2012.
World Trade Center of KY–Board Member 2015-2017.
In 2008, the US Secretary of Commerce and the USTR appointed him to the ITAC 11/9 Committee. His activities include being a member and presenter with the US Delegation to various US-UK Dialogues and EU-U.S. SME Workshops in the framework of the Transatlantic Economic Council. He received his BA degree from the University of KY and is a US Army Armor Veteran. www.rgrana.com.
SUSAN PARKER – KDEC SECRETARY/TREASURER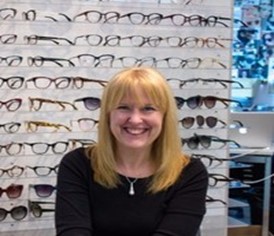 Susan Parker is the Vice President of Supply Chain for Kenmark Eyewear.  Ms. Parker began her career at Kenmark in 1983 as a warehouse associate and throughout her time with the organization has been instrumental in the development and alignment of several departments within the organization.
Since 1993, Parker has expanded corporate social responsibility initiatives, developed a strong supplier audit and evaluation program, and helped Kenmark obtain their ISCC certification.  She currently oversees all aspects of Kenmark's global trade initiatives, domestic logistics, and supplier compliance processes.  She also is responsible for all sustainability efforts and supports demand planning and forecasting functions for select brands.
susanparker@kenmarkeyewear.com
NATIONAL ASSOCIATION OF DISTRICT EXPORT COUNCIL REPRESENTATIVE

Kelly Watkins, MBA,
Board Member of the National Association of District of Export Councils
Kelly has witnessed Leadership from awesome to awful … all over the planet (on all 7 continents & all 50 US states). Kelly is President of Expressive Concepts, which helps companies to develop their High-Level & High-Potential Leaders – preparing them to succeed in a global environment. Expressive Concepts provides customized Long-Term Programs, Seminars, & Executive Coaching in Leadership Development. They also work cross-culturally with International Professionals – helping them to improve their leadership skills in the USA. Kelly is the author of 6 books. She has taught university courses in Global management/Leadership and Cross-Cultural Communication. Kelly is also the founder of the concept of Executive Professionalism™ .  www.linkedin.com/in/kellywatkins.\
KDEC BOARD OF DIRECTORS
Richard Grana – President – IMPEX – Chair
Peggy Pauley – Executive Secretary, Director, US International Trade Administration, US Department of Commerce, US Commercial Service
Susan Parker – Secretary and acting Treasurer, Vice President of Supply Chain – Kenmark Eyewear –
Kelly Watkins – President – Expressive Concepts – NADEC Great Lakes Representative – Education and Outreach Committee
Robert Brown – American Bar Association Section of International Law – Lynch, Cox, Gilman & Goodman, P.S.C.
Rick Clevinger – Senior International Account Executive – FedEx
Sally Lawler – President – Valley Vista Ski Products / SkiSkootys
Kathleen Montgomery – Associate Professor/Acting Director – Patterson School of Diplomacy and International Commerce – University of Kentucky
Will Snell – Extension Professor – College of Agriculture, Food and Environment – University of Kentucky
Craig McKinney – International Affairs and Business Development – Kentucky Cabinet for Economic Development
FRIENDS OF THE KDEC
Mona Musa – Senior International Trade Specialist – US Commercial Service
Brian Miller – Senior International Trade Specialist – US Commercial Service
Dana Winston – Lender Relations Specialist / District International Trade Officer – U.S. Small Business Administration
Robert Coffey – District Director – U.S. Small Business Administration
Mark Klein – Regional Director – Export-Import Bank of the United States
Omar Ayyash – President – World Trade Center Kentucky
Dean Wilson – Vice President, Supply Chain COE – Valvoline
Tim Hughes – Senior Trade Advisor – Office of the Commissioner – Kentucky Department of Agriculture